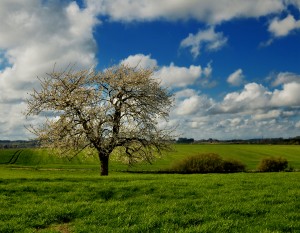 Springtime is the season of renewal with flowers blooming and the spring rains are here to help things grow. But, along with the spring rains which help the flowers and trees to bloom, mold is also growing inside and outside your home. Trees, flowers, weeds and grass that are blossoming spread pollen throughout the air which makes springtime the height of allergy season for many people who suffer from seasonal allergies.  Along with the rains making everything green outside, we are also renewing our homes inside with spring cleaning. This may also bring out dust mites and may cause some allergies to worsen.
With these factors in mind, here are some tips to help reduce allergens in your home:
Indoor air in your home – keeping indoor air clean is important so you do not allow more pollen to seep in through doors and windows. Keeping windows and doors closed as much as possible will help reduce the pollen inside and the air you are breathing will be cleaner air.  Change filters in air conditioning units and vents frequently also.
Cleaning rugs and carpets – area rugs that can be washed once a week will help remove pollen brought in from outside. For the wall to wall carpeting, professional steam cleaning is best mid-season. to remove pollen tracked in from outside. It's also a good idea to wash bedding once a week in hot water to remove allergens.
Clean surfaces in your home – hiring a professional cleaning service to come in and clean, dust and vacuum all the surfaces in your home will greatly reduce allergens. This will help keep all your surfaces that you touch on a daily basis free from dust, allergens and pollen build-up.
Remember to follow these simple tips during spring and summer seasons to help reduce your pollen levels and any other type of allergens that are present during these months. You will be breathing a little easier!  To schedule a cleaning please visit our website: www.homeservicesenterprise.com