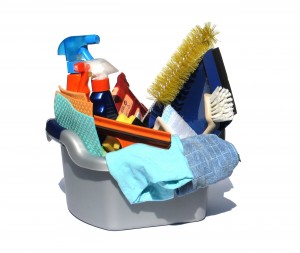 With everyone's busy lifestyles, finding the time each day to get household chores done has become more difficult and stressful. Between work schedules, family obligations and school activities, there may be little time at the end of the day for cleaning and household chores. How long is your To-do list every day? With a customized cleaning service, you can pick and choose the cleaning services you are in need of each day, week or month.
Creating a customized cleaning list will allow you to concentrate on the areas in your home and office that need the most attention. This will free up your time and you can relax and enjoy life with more freedom.
Special cleaning services offered
1.     Windows- cleaning interior and exterior windows
2.     Walls – washing and cleaning
3.     De-cluttering & organizing- closets, kitchens, garages, children's rooms, storage areas, offices and supply areas.
4.      Laundry- washing, folding, ironing
5.     Organizing – organizing rooms in home or office. Kitchen cabinets, bathrooms shelves & cabinets, mail, bill paying and plant watering.
6.     Exterior work- cleaning garage, sweeping deck, cleaning outdoor furniture, cleaning and polishing outdoor fixtures.
7.     Outside work-Gutter cleaning, cement work, asphalt work, brick work, stone work, landscaping and walkways.
With the convenience of a fully customized cleaning service you can schedule cleaning appointments for your home and office starting at 1 hour or more. This will quickly and affordably make your life easier with more free time!
To schedule a cleaning appointment visit our website: www.homeservicesenterprise.com