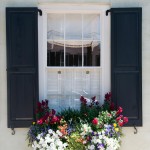 Home is where the heart is. Taking a breath of fresh air in your home may not be as easy as it sounds though. Sometimes the air quality in your home can feel stuffy and stagnant making for an unhealthy living environment for you and your family. What contributes to this unhealthy air are the chemicals we inhale from carpets, draperies, furniture, paints, fabrics and other items in our homes that collect dust, dirt and mildew. Spring time and its warm, sunny days may be the best season to freshen the air inside your home.
Four tips to freshen your home:
Clean your vents – dusting and cleaning out your vents will eliminate the dust and dirt accumulating inside and the air that circulates around your home. This will also help with any allergies/asthma your family may suffer from. You can also hire a professional duct cleaner to do a professional cleaning.
Dust and vacuum – thoroughly dust all surfaces in your home, such as window sills, window treatments, baseboards, ceilings and ceiling fans. Don't forget to dust off any household plants and their leaves which can cause a buildup of dust and dirt. Vacuuming with the brush attachment allows you to reach those hard to reach areas where dust normally accumulates.
Clean bedding and blankets – cleaning, washing and airing out the bedding is especially important if your family suffers from allergies and asthma. Sheets should be washed weekly and blanket and pet bedding should be washed regularly too.
Open the windows – opening a window on each side of your home and letting a breeze blow in some fresh air will help clear out the stagnant air in your home. You can even leave the windows open when you sleep to air out the house at night as long as your allergies can handle it. You will awaken to fresher smelling air in your home!
Home Services Enterprise can swoop in today, bringing the fresh season of spring inside your home. Call us to schedule a cleaning 301-774-0270 or visit our website: www.homeservicesenterprise.com