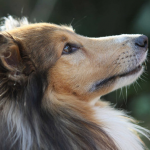 If you suffer from seasonal allergies avoiding the outside and staying indoors presents its own set of dangers inside your home. If you have pets, there may be animal dander, mold and mildew which can cause sneezing and coughing. House plants, draperies, bedding and carpets can also contain mold and dust mites causing swelling and itching.  Sometimes the best way to combat the stale air inside your home is to let the fresh air in! Open the windows and doors, also using fans to keep the air circulating throughout your home.
The best way to prevent health problems and allergies is by reducing the allergens in your home:
Check moisture in your home-one of the main contributors of allergens is moisture. High moisture levels can lead to mildew in your home. The best way to keep the air clean and dry is by using air conditioning and a dehumidifier in your home. Also remember to change the air filters in the furnace to keep the air clean and remove allergens.
Clean curtains and carpets – curtains, upholstery and carpets can all collect dust and allergens over time. Vacuuming regularly and having them professionally cleaned to remove dirt and dust will cut back on the allergens and keep your furniture and carpets smelling fresher. If the carpeting is the main source of your allergens removing it and installing tile or wood floors will eliminate the allergens lurking in your carpets.
Cleaning Solutions – many times the fumes and odors from over-the-counter cleaning products can often cause breathing problems to allergy sufferers. An option would be to go green using natural and organic products or to make your own out of vinegar, baking soda and hot water. This will neutralize various allergens, clean the air and is better for the environment.
Home Services Enterprise uses all green cleaning products to keep the air in your home fresh and the environment clean. Call us today for a cleaning:www.homeservicesenterprise.com