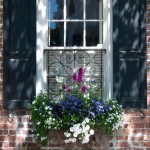 A house that is well organized and less cluttered feels calmer, looks better and operates more efficiently than a home that goes neglected with disorganization and clutter strewn about. Yet, people often become overwhelmed at the thought of keeping up with the clutter in their homes and therefore, don't know where to start the clean-up and sometimes they may not begin at all.
Organizing a home does not have to be so overwhelming if you start in small steps and not trying to tackle the entire house. With a simple monthly checklist you can begin to tackle your home room-by-room or tackle the rooms you use the most in the beginning.
Monthly Checklist:
January – pack up holiday decorations cleaning the rooms as you go while making a donation pile to give away.
February – right after the holidays with all the cooking, it may be a good time to clean out your pantry of old and unused food items while organizing the shelves
March – it's almost tax time, organize files and drawers of paperwork and bills throwing out any papers you no longer need
April – the month for spring cleaning while restocking your cleaning supplies. Tackle as many rooms as you can
May – clean and organize bedrooms and closet, sort through winter clothing and donate items you no longer use
June – clean and organize kitchen cabinets and drawers, donate any pans and cooking utensils you no longer use. Try painting the kitchen a new color to freshen it up!
July – clean and organize bathrooms, throwing out any items you no longer use to make more space. This will help eliminate morning chaos with people trying to get ready for the day.
August – clean out kids rooms and organize their clothing, books and toys in preparation for school
September – Clear out and store summer clothing and organize schools things
October – clean and organize your family room of movies, computer software, books photos etc.
November – Clean windows, draperies and carpets in preparation for the holidays
December – holiday shopping, decorating and cooking
Remember, you can use this guide or make your own and start any time you wish!
Home Services Enterprise can help with cleaning and organizing your home for as much or as little as you need. To schedule a cleaning contact: www.homeservicesenterprise.com