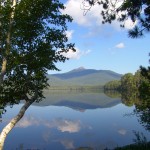 Planning a vacation can be fun for everyone, however, the thought of leaving your home unattended for a week or even longer, can be worrisome for most people. Along with the packing and planning of a trip, you have the added stress of getting your home ready to leave. You may have animals to worry about and plants that need watering along with some other important details to take care of. Following a simple checklist will allow you to clear your mind, relax and enjoy your trip!
Things you will need before you leave:
Extra keys to the front door and garage door
Timers for lights, inside and out
Padlock for gates for added security
Six important tips to ready your home: 
Notify your neighbors or family members of the dates you will be away and leave a key to your front door and emergency contact numbers. You can also leave a garage door key or opener for easy access should they need to remove trash or recycle items. Ask them to watch for any suspicious activity around your home.
Make arrangements to stop delivery on newspaper and mail or have them picked up by a trusted neighbor. Also arrange to have any plants watered if necessary.
Set automatic timers for various lights inside your home that will automatically turn on before it gets dark. It is also recommended to have timers or sensor lights for the outside of your home for security.
If you have any pets, make arrangements for a neighbor to come in and care for your pet or call for a pet sitting service or pet care facility. You may need to call early for reservations at a facility as they book up early during summer months!
Be certain to turn off your water, inside and outside to prevent dripping faucets, running toilets or even worse, a flood in your home.
Call Home Services Enterprise to schedule a cleaning for your home while you are away. They can organize and clean your home, especially if you are gone awhile. They can even check your refrigerator for any spoiled food that needs to be disposed of. You can look forward to returning to a freshened up home!
To schedule a cleaning call 301-774-0270 or visit our website: www.homeservicesenterprise.com