Cleaning & Organizing the Home – Back to School!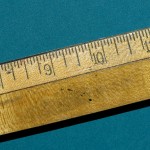 It's that time of year again when families everywhere are preparing for back to school time. The countdown begins every August with many things to take care of around the home, before the school year starts up again. If you thought last year was hectic with getting kids ready and gathering school items, organizing and making a checklist of things to do before school starts, will help you feel more organized and ready for the busy year ahead.
Three good tips to prepare for the school year:
Cleaning out closets and drawers – this may be the best time of year to clean out your storage items such as closets, drawers and bins to give away clothing, shoes, outerwear that is no longer worn. Typically with the back to school shopping for new clothing and shoes, you will need storage room for the new items. Starting with a clean, fresh space will help keep things organized.
Purchasing back to school supplies – preparing a complete list of school supplies is a good idea before you set out to purchase them. Once you arrive at the store you can refer to your checklist of supplies so you know exactly what you need without purchasing extra supplies and spending more money than necessary. It is wise to get the supplies a couple weeks before school starts so you don't have to rush to the store last minute when the items may be sold out. Setting aside some storage containers for the school supplies at home will help keep them organized.
Create a study area – creating a dedicated study area in your home for the kids is a great idea to help with instilling good study habits and will get them off to a good start with where to study at home. Whether it's cleaning out and organizing a corner in their room and moving a desk, chair and a lamp in there, or making a study room somewhere in the house, will give kids a quiet place to go for their studies.
Home Services Enterprise can help with all your cleaning and organizing needs in your home. Call today to schedule a cleaning or visit our website: www.homeservicesenterprise.com