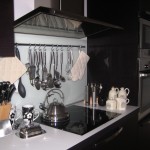 Every year when January rolls in with a New Year, most of you have made or may have already broken your New Year's resolutions. Whether you have vowed to lose weight or spend quality time with family and friends, there are some helpful resolutions that can be simple and quick to help at home.
If you have made some personal resolutions for yourself, hopefully one of them might be to improve your quality of life by de-stressing it as much as you can. A good way to start with this is to tackle your clutter and disorganization in your home.
Three simple resolutions to follow:
Making your home safe – most homeowners may not be aware that they are living with potential health hazards and fire risks in their home. Checking for harmful gases and fumes such as radon and carbon monoxide can be done simply by installing detectors for these harmful gases. Have your chimney cleaned, especially if you will be burning fires during the colder months. Keep your dryer clear of lint buildup which can be a dangerous fire hazard. Install outlet protectors especially if there are small children in the home.
Organize & streamline your things – this can be the quickest way to relieve stress, by regular purging and donating the things you no longer have use for. Going from room to room collecting things you no longer use and will clear the way for your other belongings. You will feel better living in an uncluttered environment and donating to charity.
Work out a cleaning system – keeping a handle on cleaning your home is best in small doses each day. Tackle the kitchen and bedrooms each day by cleaning dishes and putting away clothing to keep your rooms orderly. Taking a few minutes in the morning or evening to straighten up your home will make it feel cleaner and more organized and you will have less to do later.
Whether it's daily, weekly or monthly, employ a cleaning service to help you out with cleaning your home. Plan a schedule that will suit you and your family.
Call Home Services Enterprise today to schedule a cleaning: 301-674-9564