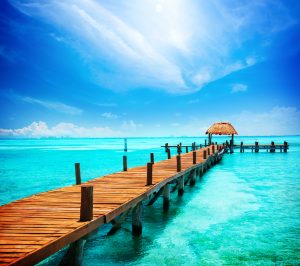 Have you ever come home from vacation… only to feel like you need a vacation? From overscheduling activities to rushing out of the house to get to the airport on time, vacations can at times feel more stressful than enjoyable.
A little planning and prevention goes a long way. These vacation tips don't require much time or energy, but they can increase joy and decrease stress immeasurably:
Schedule down time. You've been going strong and working hard, and you're excited to spend a week doing things you enjoy. But there is such a thing as too much of a good thing! Go ahead and schedule scuba diving, sight-seeing, zip lining, and anything else you can't wait to try. Just make sure you also schedule time for naps, books, movies, and massages!
Come home to a clean, clutter-free environment. In the rush to get out the door to vacation, all too often we tend to forget that we will return home to find things exactly as we left them. Nobody likes coming home after a long day of travel to find clutter, messes, and maybe even breakfast left out from a week ago. Plan an extra half hour before you leave to tidy things up. Better yet, have your home professionally cleaned while you're away! What could be better than returning home from vacation to a home as neat and tidy as you first found your hotel room?
Stay hydrated. From new environments to perhaps more cocktails than usual, drinking plenty of water is an inexpensive, easy, and effective way to help rid your body of toxins and keep your energy levels high.
Give yourself some breathing room. It's always good to give yourself at least a day at home after a vacation before jumping back into life's routines. This will give you time to get caught up on things like laundry from your vacation and mail that arrived while you were away. Details like these may seem small, but doing them leisurely on a day off is much easier than trying to squeeze them in while jumping back into your daily routine.
An ounce of prevention is worth a pound of cure. So plan ahead, have a fantastic vacation, and return to your daily routine feeling refreshed, relaxed, and renewed – you know, like you've actually had a vacation!