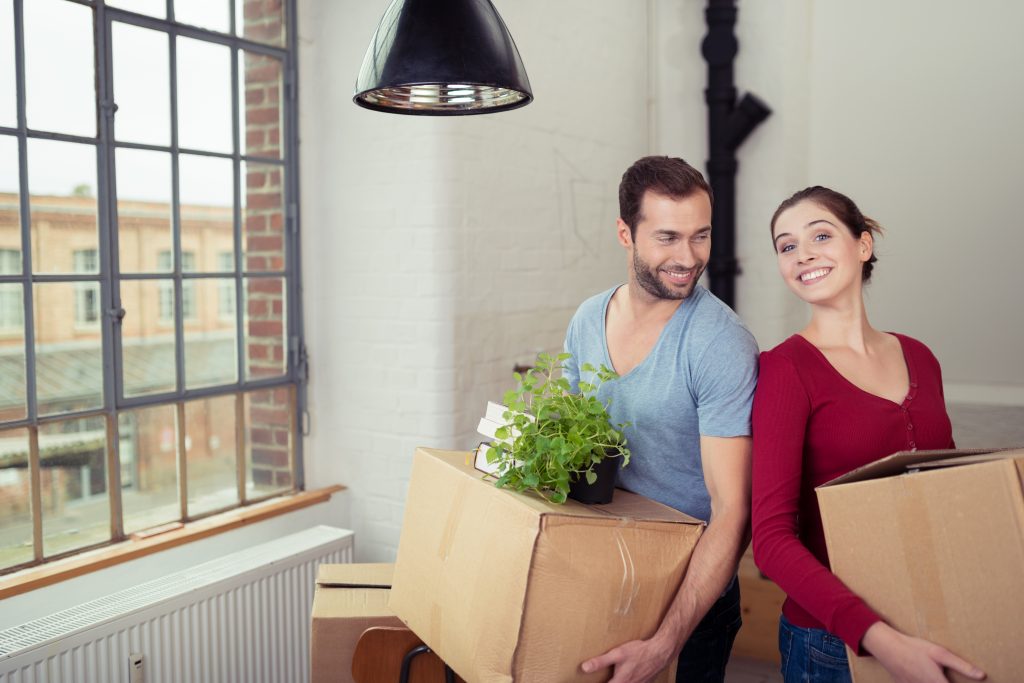 Whether you're making sure you get your security deposit back after renting, or making sure you are fulfilling the requirements of the contract for selling your house, you'll need to make sure you leave things clean after you move out.
Don't try to keep it clean while you're loading up the moving truck. While you still need to be careful not to cause damage to walls while moving furniture out, and you want to make sure you don't stain carpets, don't worry about things like dust and dirt while moving your things. Putting protective runners made of plastic over high traffic areas can help protect floors and keep things worry free.
Once the place is empty, it's time to start cleaning.
Start at the top:
Go through every room and dust all ceiling fans, door and window frames, ledges, etc., getting rid of any cobwebs hanging out in the corners. Work your way down as you dust light switches, outlets, doorknobs, and baseboards.
Bathrooms:
Scrub, clean, and rinse any soap scum or mold from the shower and sink. Wipe down and disinfect all surfaces, from the vanity to the toilet. Then clean the toilet bowl. Make sure you clean out all drawers and cabinets of dust, hair, and products that may have spilled. Also be sure to remove all shower curtains and trash cans.
Kitchen:
Clean the oven. If you have a self-cleaning oven, you may want to do this a day or two ahead of time, as it takes a few hours and can have a strong odor. Dust the inside of all cabinets and scrub if necessary. Wipe down the front of all appliances and cabinets. Scrub the inside of the refrigerator and the sink. Clean and disinfect all countertops, the stovetop, and the faucet.
Windows and Mirrors:
Make sure you clean all windows as well as any mirrors that are staying with the house or apartment. Be sure to get the mirrors in the bathrooms as well.
Floors:
Last, go through the whole house and clean all floors. Vacuum, sweep, mop, or polish where appropriate.
Garage:
The garage doesn't need to shine, but it should be empty, swept, and free of cobwebs.
Of course, moving is stressful enough without having to worry about cleaning up after moving out. Another option is to hire a professional cleaning service to come through after you've moved out. Just be sure to time things well so that all cleaning will be done before the buyers or the owners do the final walk-through.