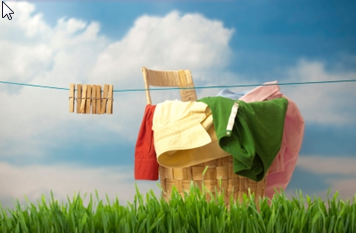 It's time for spring cleaning! This may bring memories of watching our mothers or grandmothers taking all of the rugs outside, throwing them over a clothesline, and beating them with a broom. There was a very good reason for this annual ritual. It was time to clean and literally beat out all of the dust, allergens, and dirt that got trapped in the carpets throughout our homes during the winter. They would tie rags to brooms and wash down the walls. Screens would be removed, hosed down with water, and put back on newly scrubbed window panes.
The good news is that today, it's much easier to remove dust, dirt, and allergens from our homes. We have disposable wipes, vacuum cleaners, and even professional cleaning services to clean and freshen up our homes for spring!
For anyone who suffers from allergies or asthma, a thorough spring cleaning is essential for keeping the air in your living environment as healthy as possible. Regular cleaning is necessary to reduce allergens and asthma triggers in any household. Of course, we also need to be careful to use cleaning products that won't trigger a wheezing or coughing fit. Anyone prone to allergies and asthma must always choose their cleaning products carefully.
Here are some good spring cleaning tips to follow:
Carpets: Always vacuum thoroughly and often. If not daily, then at least once a week.
Curtains: Remove and wash if possible, or vacuum. Curtains are dust traps and often overlooked when cleaning. If soiled, remove them and take to professional cleaners.
Walls: Use a dampened dust mop and wipe walls down, from top to bottom.
Ceilings: Vacuum with vacuum extensions or clean with a dampened mop.
Throw Rugs: Vacuum or take them outside to shake out the dust daily or weekly.
Windows: Clean inside and out. Be sure to remove the screens and clean them, as well.
Linens: Include all bedding and pillows in your spring cleaning. Dust mites love to hide here. Try using dust-mite-proof covers for pillows and mattresses, and wash your linens weekly.
Picture Frames: These can be big dust collectors. Wipe them down with a damp cloth all around the edges, and clean the glass with vinegar or your favorite glass cleaner.
Nooks and Crannies: Clean out all of those hard to reach spots that collect hidden dust and dirt.
Knick-Knacks: Go through the house and wipe them all down.
Always give a thorough cleaning in each of these areas of your home to help prevent any members of your household from suffering the effects of springtime allergies and asthma.  A clean, fresh, and dust-free environment will go a long way towards keep everyone happy and healthy.