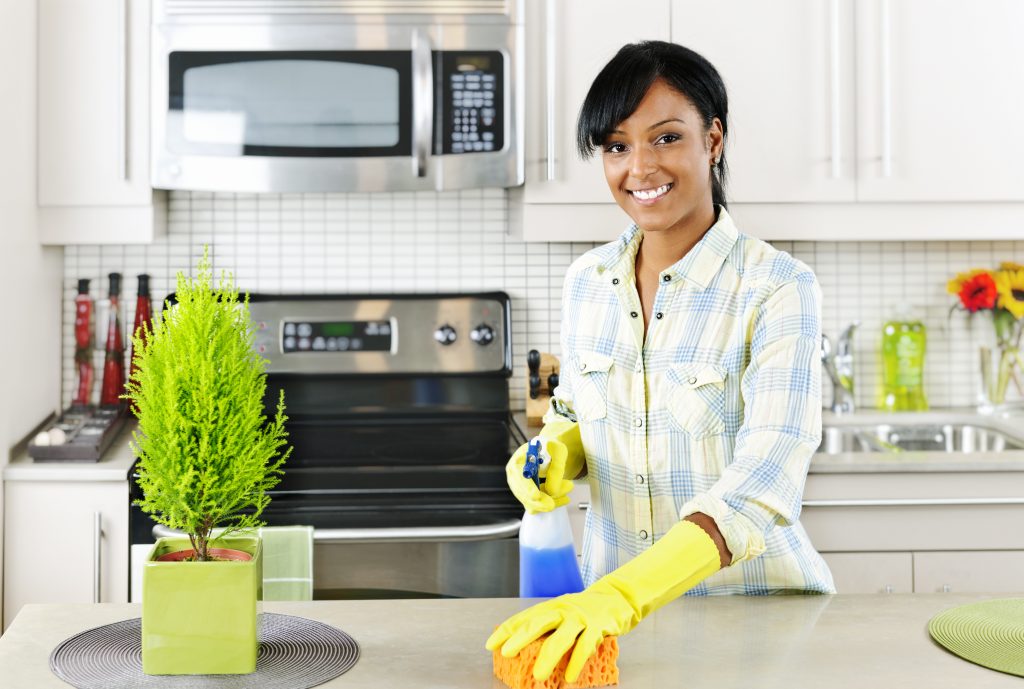 No matter how clean you keep your house or how hard you try to stay on top of keeping things neat and organized, there are always those little things that build up and need some special attention every once in a while – especially in the kitchen.
Here's a rundown of some simple steps you can take, whenever needed, to give your kitchen a little TLC:
Toaster Oven
The toaster oven is one of the most versatile appliances in the kitchen. To give your toaster oven a thorough cleaning, start with the crumbs. Remove the crumb tray, and dump any crumbs out of the toaster oven and into the trash. Next remove any cooking racks and clean either by soaking in soapy water until baked-on food is easy to remove. Finally, clean the oven itself with your preferred all-purpose cleaner, paying special attention to the glass.
Kitchen Sink
The kitchen sink is something that may need special attention more often than anything else. You can clean any spots or grime in your sink with an all-purpose cleanser. To sanitize your sink, fill it with warm water, and add a tablespoon of bleach. Let that sit for about ten minutes, and then rinse it all out.
Garbage Disposal
If you have a garbage disposal, there is an easy way to both keep it running smoothly and smelling nice. Cut a few lemons into thin wedges, place them in a Ziploc bag, and then freeze the wedges. Any time your disposal needs a little freshening, simply put a few frozen lemon wedges down the drain and turn on the disposal for about ten seconds. Then turn on the water with the disposal still running for another few seconds, and viola – you have a clean and fresh garbage disposal. Save the rest of the wedges in the freezer for next time.
Refrigerator
The most important thing you can do for your refrigerator is to go through its contents regularly, throwing out any old or expired food. Aside from that, give the trays and drawers a quick wipe-down or scrubbing as needed.
With the holidays right around the corner, it's a good time to make sure your kitchen is ready for anything. Even if you're not cooking any big meals at your home, cleaning out your fridge will ensure that you're ready to receive leftovers and sweets at any moment!