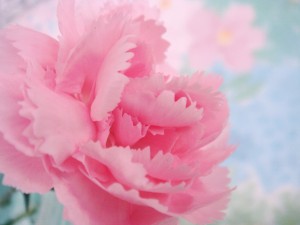 As the spring season comes, it invites changes to your home with fresh spring decorating – changing up your decorating will brighten up your environment and lift your spirits. Spring often calls for delicate colors, fresh florals and soft fabrics. Of course, everyone's taste is different, so always do what works for you.
The great thing about these updates is that decorating your home can coincide with your spring cleaning. This is the perfect time of year to decorate because you are probably already in the process of spring cleaning your home, reorganizing it, and hopefully getting rid of some of the clutter. Starting with a fresh clean living area, you can begin to imagine the possibilities!
HERE ARE SOME GOOD DECORATING IDEAS
Paint Walls & Trim
Freshen up your rooms with a new coat of paint. Introduce colors from the outdoors such as blues, greens, and neutral colors – bringing "mother nature" indoors.
Add Color & Patterns
An easy, inexpensive way to give a room a new look is to add a splash of color with some colorful, patterned pillows and throws. Also, adding some sheer draperies or blinds to the windows will make the rooms appear light and airy.
Have the Floors & Carpets Cleaned
A clean floor is a good base for a well decorated room. Schedule a professional cleaning for your hardwood and tile floors, and have your carpets professionally steam cleaned. This will freshen up the room, while adding some new area rugs with spring colors will give the rooms an updated look.
New Comforters, Duvet Covers & Pillows for the Bedroom
A quick and easy way to decorate and freshen up your bedroom is to add a new comforter or duvet cover in a nice, neutral color. Include some complimenting pillows for a nice touch.
Don't forget to schedule your spring cleaning first with your professional cleaning company. They will come in, reorganize, and de-clutter your rooms for you. Starting with a clean and spacious living area will allow you to add to your existing décor or start over with new and exciting ideas.