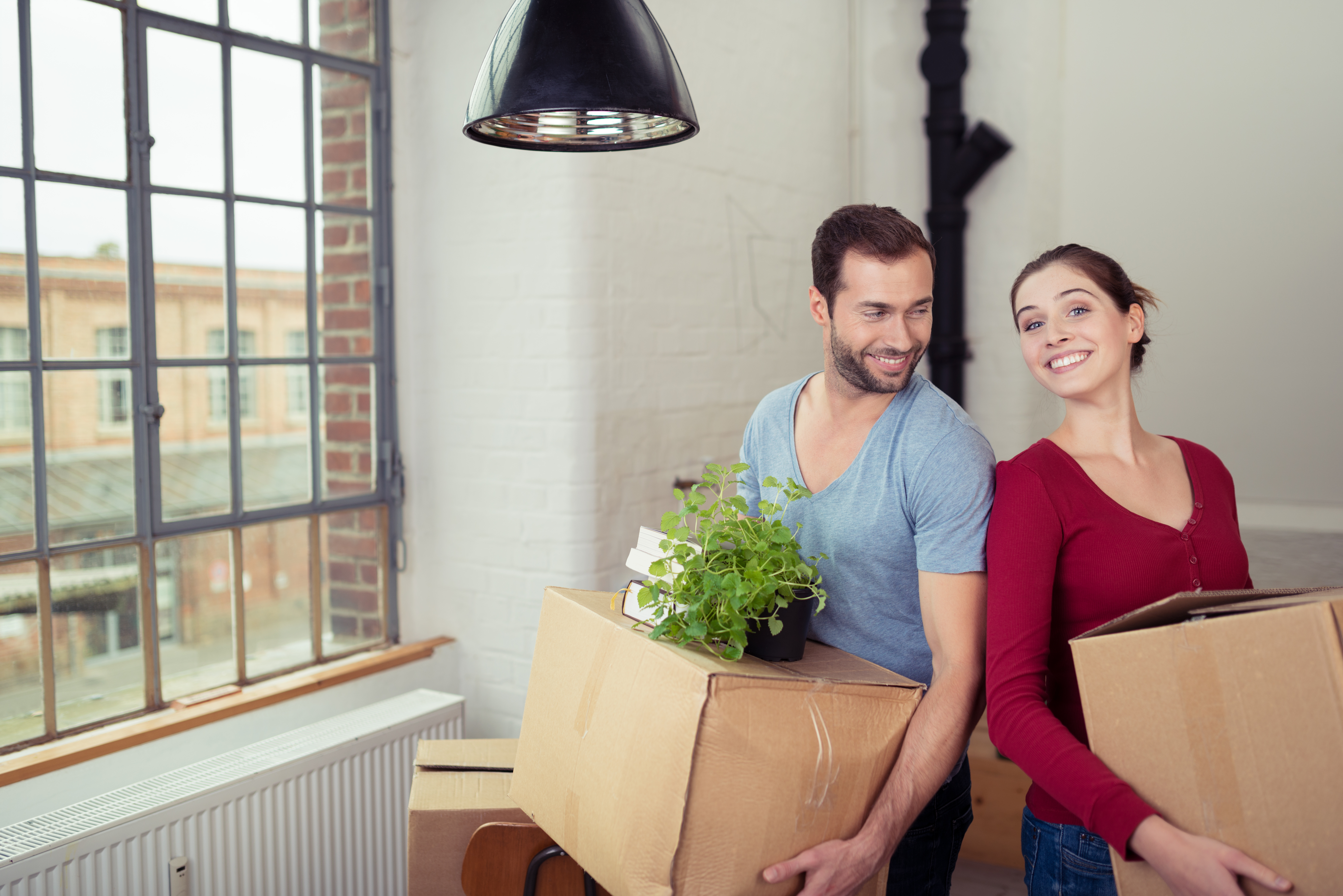 Summer is the most common time for residential moves … and after the spring we've all just experienced, people may be relocating right about now for all kinds of reasons beyond just summer break from school. Whether you want to lock in getting your security deposit back on a rental or make sure you're fulfilling the requirements of your home sale contract, cleaning up after your move is the standard and expected last step of the process.
Don't try to keep the place clean while you're loading up the truck, though—that's the time to concentrate on damage control: Be careful not to nick or gash walls while moving furniture; don't stain the carpets or crack tiles by absentmindedly spilling or dropping something on the way out. Instead, put protective plastic runners over high traffic-areas to help protect floors and surfaces. But don't worry about anything like dust or dirt as you dislodge items—that can wait until the place is empty.
Once it is, it's time to clean up after yourself so you can happily and peacefully move on. Here's a checklist to help you get everything in order before the final walk-through by the owner or buyers:
Start at the top: Go through every room, dusting all ceiling fans, door and window frames, and ledges, getting rid of any cobwebs and loose debris lurking in corners and nooks. Work your way down the walls as you dust light switches, outlets, doorknobs, and baseboards.
Tidy the bathrooms: Scrub, clean, and rinse any soap scum or mold from the shower and sink. Wipe down and disinfect all surfaces, from the vanity to the toilet. Then clean the toilet bowl. Make sure you clean out all drawers and cabinets of dust, hair, and product residue. Also be sure to remove all shower curtains and trash cans.
Make the kitchen sparkle: Clean the oven. If you have a self-cleaning oven, it's best to do this a day or two ahead of time, as it takes a few hours and can have a strong odor. Wipe down the inside and outside of all cabinets, as well as all appliances. Scrub the inside of the refrigerator and the sink. Clean and disinfect all countertops, the stovetop, and the faucet.
Get windows and mirrors gleaming: Streak-free, shining glass makes a noticeable difference and reflects the cleanliness of the home. Clean all windows of smudges and buildup and eliminate any water spots and dust on any mirrors that are staying with the house or apartment.
Finish with the floors: Attend to the floors last, not only to cover your tracks, but to pick up anything that made its way to the ground while you were cleaning room interiors. Keep your vacuum cleaner, broom, and mop with you and not in the moving truck for just this reason.
Don't forget the garage: The garage doesn't need to shine, but it should be empty, swept out, and free of all rubble.
Even with a plan at hand, moving is a stressful enterprise, especially when your focus is on all you have to do where you're going, not where you're leaving. So why not hire a professional cleaning service to do the post-move cleanup for you? Home Services Enterprise will make your old home is spic-and-span so you can devote all your energy to your new home.
Call us today for a free consultation and estimate:
Home Services Enterprise  |  301-674-9564  |  www.homeservicesenterprise.com