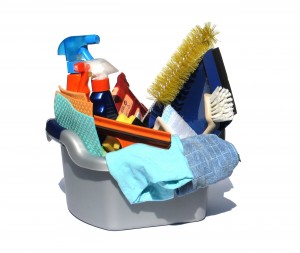 Everyone's life is so busy these days, making finding the time to get to household chores more difficult and stressful than ever. How long is your to-do list every day? How are you supposed to regularly attend to cleaning and household tasks amid all your other obligations, like your work schedule, family responsibilities, school activities, and more?
Well, with Home Services Enterprise, you can pick and choose the services you need on a daily, weekly, or monthly basis. We offer a menu of special services that allows you to customize your own cleaning list and concentrate on the areas of your home or office that require the most attention. This frees up your own time so you can relax and enjoy life more!
HSE's special cleaning services include:
Windows: cleaning interior and exterior windows
Walls: washing and cleaning
De-cluttering: closets, kitchens, garages, children's rooms, storage areas, offices, and supply areas
Organizing: home or office, kitchen cabinets, bathroom shelves and cabinets, mail, bill paying, and plant watering
Laundry: washing, folding, and ironing
Polishing: silver flatware, serving and decorative pieces
Exterior Cleaning: garage, decks and patios, outdoor furniture, and outdoor fixtures
Outside Work: gutters, cement, asphalt, brick, stone, landscaping, retaining walls, and walkways
With the convenience of a fully customized cleaning service tailored to your needs and your schedule, you can book appointments for your home or office starting in increments as little as one hour. What better way to quickly and affordably reduce your stress and make your life a little easier?
Call today to schedule an appointment: 301-674-9564.