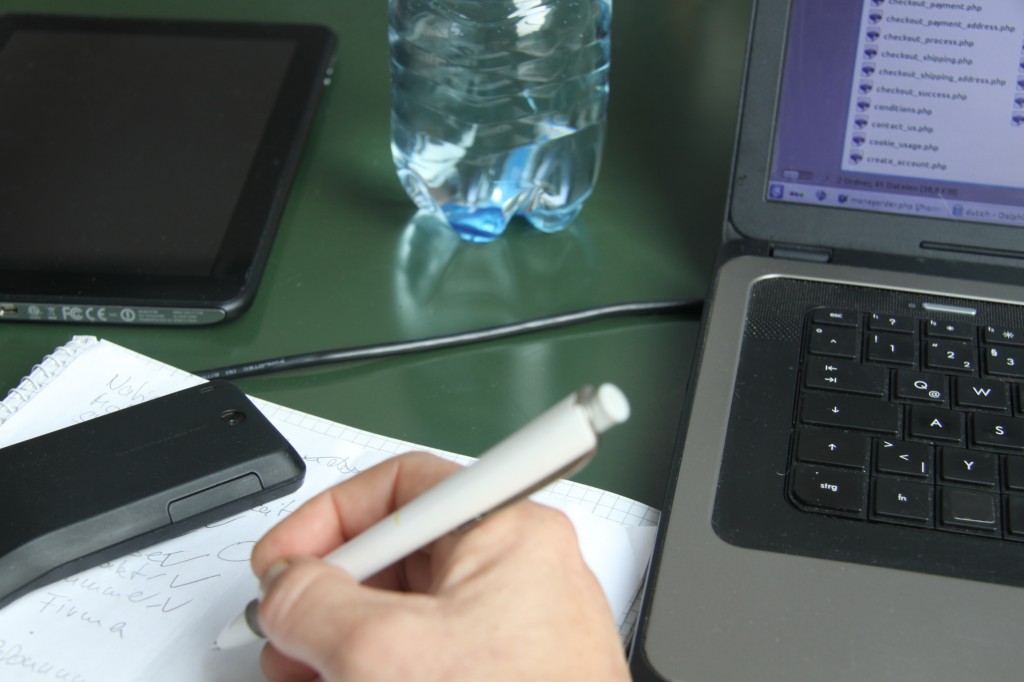 If you work from a home-based office, then you're already contributing to the environment by reducing your carbon footprint via telecommuting. Way to go! But did you know you can do even more to be eco-conscious, right from the comfort of your own desk? Regardless of how large or small your workspace, there are ways to make it more eco-friendly and productive.
"Going green" doesn't have to be as difficult or intimidating as some people think; in fact, it's quite easy and convenient. Not only that, but it will benefit your wallet as well, since a home office — outfitted with computers, technology, printers, chargers, adapters, and other electronics — typically uses more energy and resources than any other room in your house. These simple steps that anyone can take will help both you and your surroundings.
THREE WAYS TO GO GREEN:
Save on resources: Be conscious of how you use your office equipment, turning it off, shutting it down, putting it to sleep, unplugging it, or making use of screen savers whenever possible to conserve energy. This will preserve the life of your technology while also decreasing your energy bill.
Recycle: Adding another bin next to your trash can in your office will remind you to separate items that can be recycled, like batteries and printer cartridges, instead of just throwing them away. When we take measures to reuse, less is added to trash heaps and more is renewed and refurbished.
Cut down on your printing: Before sending something to your printer, ask yourself if a hard copy is absolutely necessary. It's much more cost-effective and environmentally conscientious to reduce waste and save ink — and your paper supply and printer cartridges will last much longer to boot!
Start practicing these eco-friendly habits around your home today to create a cleaner environment for you and your family and to impact the future environment as well. Both you and your world will be better for it.
Home Services Enterprise is committed to protecting our environment by using ecologically responsible products to clean your home and office. To set up a cleaning, call 301-674-9564 or go to: www.homeservicesenterprise.com