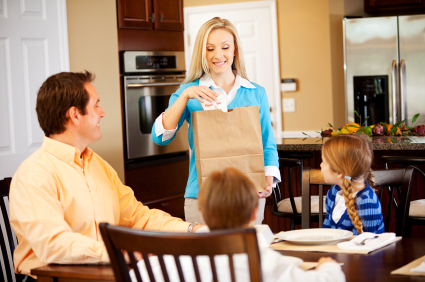 October is National Kitchen and Bath Month. And with the holiday season fast approaching in the Rockville area, there's never been a better time to get a head start on the two rooms that get the most wear and tear in our homes. The kitchen is the "heart" of every home; the gathering place where family eats, connects, and catches up with each other. The bathroom may not be the heart of the home, but there's no denying its importance… it's the place where we freshen up, groom ourselves, and get ready for the day!
 Some quick tips to sanitize the kitchen:
Wipe down all countertops and appliances
Clear and wipe out all drawers and cabinets
Defrost and wipe out the freezer
Pull the refrigerator out and clean behind it
Clean the stove and under the range
Run the dishwasher with vinegar
Run the garbage disposal with baking soda and some frozen diced lemon cubes
Throw out any old food in the pantry, fridge, or freezer
 Some sanitizing tips for the bathroom:
Clear out all drawers and replace any liners
Wipe down all countertops and the sink
Clean all tile and inspect seals, caulk, and grout
Clean the tub and the toilet
Wipe down the shower doors and clean shower
Replace the shower curtain
Disinfect and update any First-Aid Kits
Throw out old and expired hygiene and beauty products
These quick tips will sanitize and freshen up your home in no time. If you simply do not have the time in your schedule to sanitize your home, Home Services Enterprise can whisk in and freshen things up for you.  You and your family will be ready to entertain holiday guests in no time!