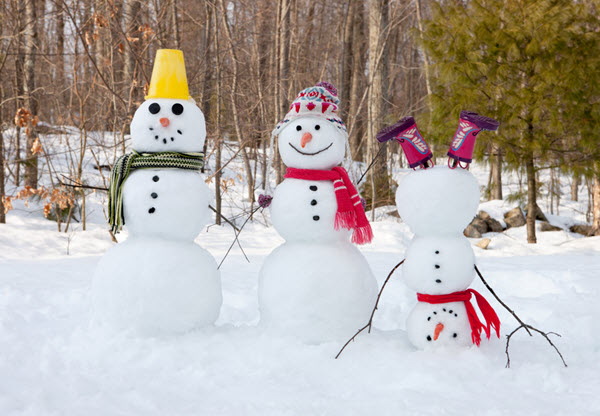 It's that time of year again. December, filled with holidays, family gatherings, parties, and more as we head toward the New Year. Our calendars can get so full this time of year that keeping the house clean and organized can sometimes feel impossible.
Here are some tips to help you stay sane during this busy time of year:
Clean Out the Paperwork: Those piles of bills and junk mail may not take up much room on the counter, but they can certainly add stress every time you see them. Dedicating just one hour to go through it all and at least get it organized can take a weight off of your shoulders.
Get Ready for Guests: If you'll be having guests stay with you at some point, it's never too early to prepare a basket of fresh linens and bath towels. This way you won't be rushing to get everything ready on the day they arrive.
Double the Recipe: As you prepare meals and do your grocery shopping, you may want to go ahead and double your recipes. It takes about the same amount of time and work, but you end up with a freezer full of leftovers. These will come in very handy on those days when you get home late after school plays, get-togethers, and more.
Tame the Tupperware: Speaking of leftovers, this is a great time to go through your Tupperware and match lids to containers. We inevitably end up with lids with no matching containers and vice versa. But until we identify which ones have no match, think of how many minutes are wasted looking for the lid that doesn't exist! These minutes add up quickly, but it doesn't take very long to go through and get rid of mismatched pieces.
Everyone here at Home Services Enterprise wishes you a joyful and stress-free holiday season. If there is anything we can do to help make things easier for you, from house cleaning and laundry to watering your plants while you're away, don't hesitate to give us a call at: 301.674.9564