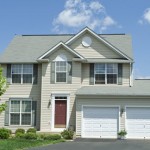 Getting rooms organized for home and office the possibilities can be endless for storage solutions. By now, the spring cleaning is underway and you have cleared out some of the unwanted items in your rooms. Now is a good time to think about all the options available for storage solutions for your home.
The best way to determine how to store the items you are keeping is to focus on the room and its function. Will the room be a private retreat, like a bedroom or office or will it be used for socializing with family and friends, like the kitchen or family room. Shopping for storage items can be daunting because you will encounter endless aisles of containers, large and small. In an existing home getting creative with the space you already have is the best solution.
All different types of storage ideas are available and can solve most storage problems:
Select the right furnishings – when picking out furniture for a room take into consideration the unused space in the room. If you do not layout the room properly you can end up with an overcrowded room and too much furniture. Selecting coffee tables, end tables and foot stools with pull out storage drawers are all good choices for smaller rooms and add extra hidden storage.
Layout the room wisely – when choosing furnishings for particular rooms take into account the size of the room and how much storage you will need. Since bedrooms tend to accumulate most of our possessions we have the biggest shortages of space. Utilize the storage space underneath the bed with long storage containers for clothing and shoes. Using storage bins in your closet, where space can be limited, will help keep clothing and accessories organized.
Dual purpose furniture – in the kitchen area using storage bins in the pantry and underneath the kitchen island will help keep cooking items orderly. Use kitchen drawers with dividers for all kinds of items such as cookbooks, cookie sheets and platters to help conceal some of the larger cookware items.
Getting creative with existing space and taking advantage of the many clever storage solutions will give you functionality and tidiness in your home.
Home Services Enterprise can set up a cleaning call 301-674-9564.